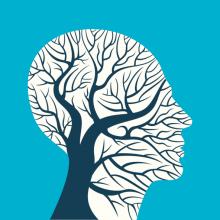 Helping You Achieve Your Potential
Occasionally we need assistance coping with everyday life. Individuals are able to seek professional help to clarify their concerns, explore options and possibilities and adopt more effective coping strategies to help improve the quality of their everyday lives. Gail Baker is a psychologist who assists individuals to achieve these positive results. Identifying and addressing individual concerns is vital to good mental health and Gail Baker has years of experience and an extensive record of providing assistance in many areas. Gail is available at the Golden Beach Medical Centre to assist individuals with a wide range of conditions and concerns including depression, anxiety, panic, phobias, post-traumatic stress, grief and loss, stress and anger management issues, relationship conflict, sleeping difficulties, weight management, adjustment to injury and illness, self-esteem and self-confidence, and alcohol, substance and gambling issues to name a few. Gail uses a range of evidence based psychological treatments to assist the individual in achieving mental health.
Private health fund rebates apply and are available through private health funds. Alternatively, rebates may be available, on referral from your GP through the Medical Benefits Scheme; however this needs to be discussed with your GP. Gail additionally consults with veterans for a range of issues.
Gail Baker is an Associate Member of the Australian Psychological Society and the Division of Independent Professional Practice, and abides by the highest professional standards and ethical guidelines, which include issues such as client confidentiality and duty of care.
If you have questions or are seeking advice or information on your own personal mental health, you can make an appointment to see Gail at Golden Beach Medical Centre. Please phone the practice on 5492 1044 or Gail directly on 0417769989. Gail visits Golden Beach Medical Centre every Thursday.